Haulmark Trailers

Cardinal Sales

2501 Broad Street

New Castle, Indiana 47362

FACTORY PICKUPS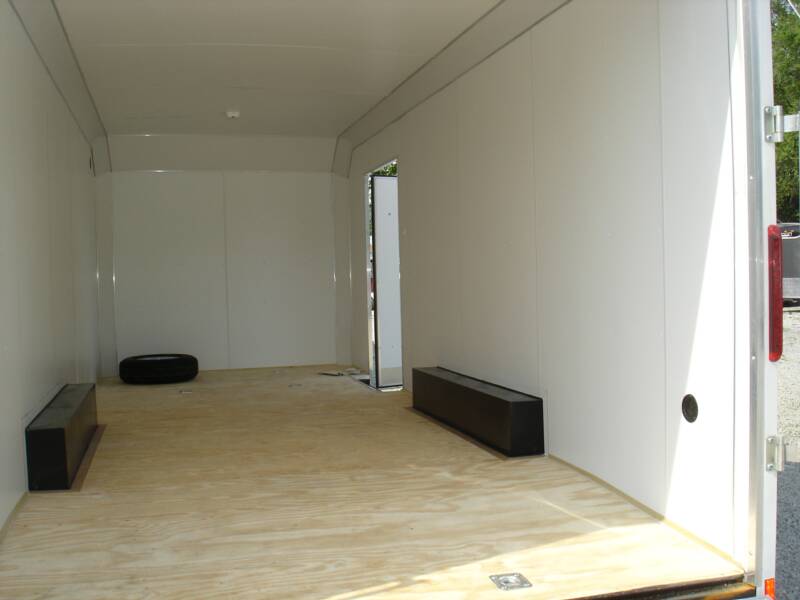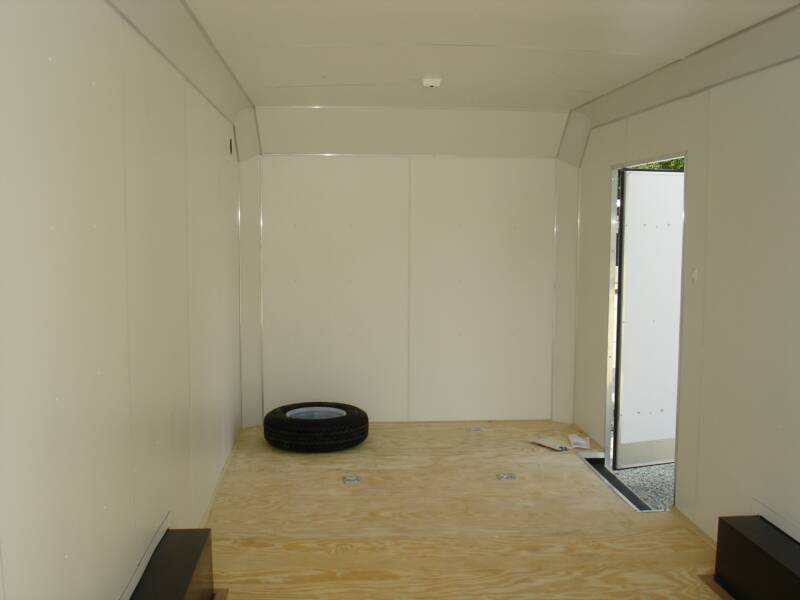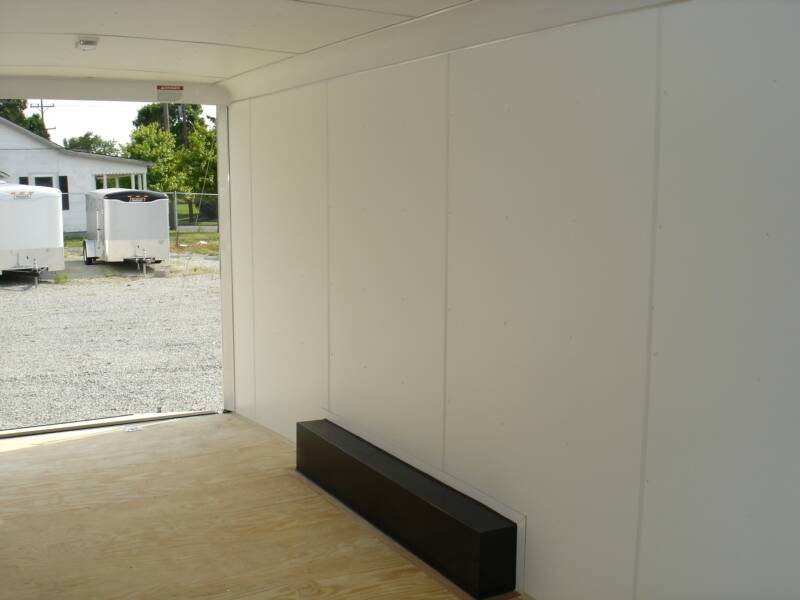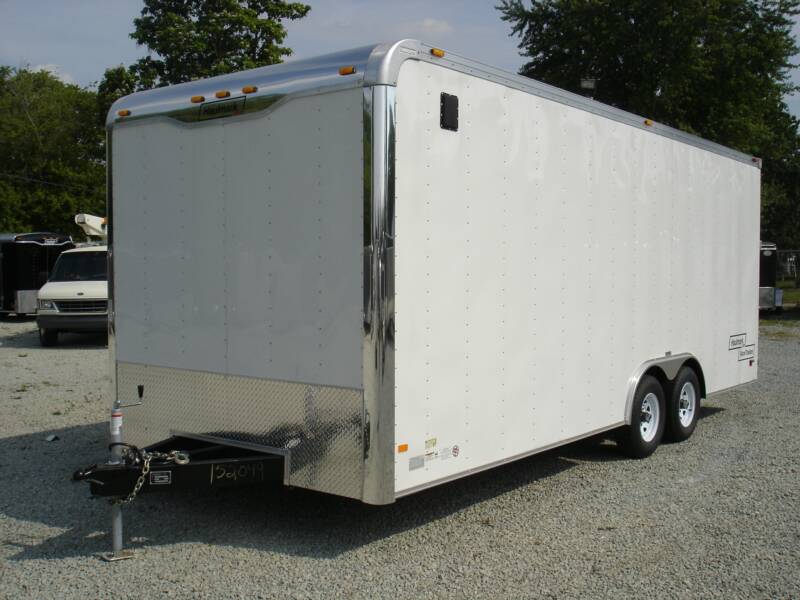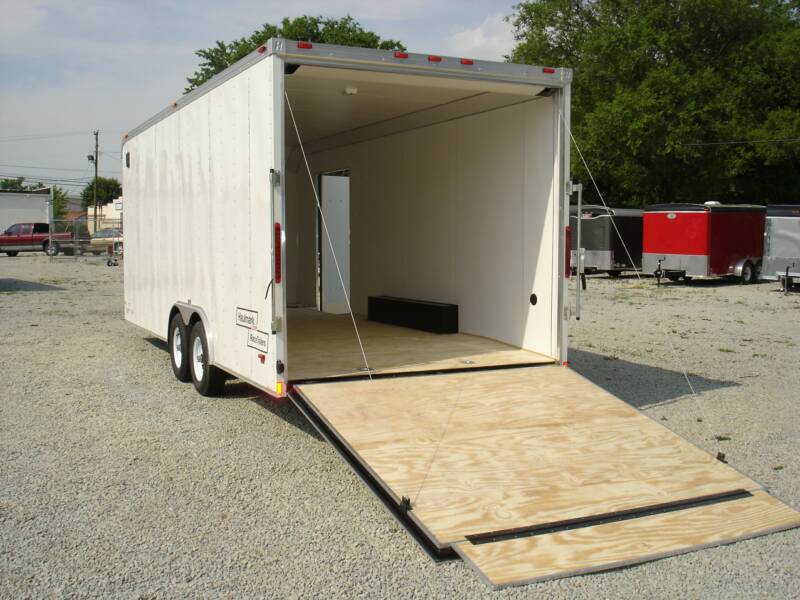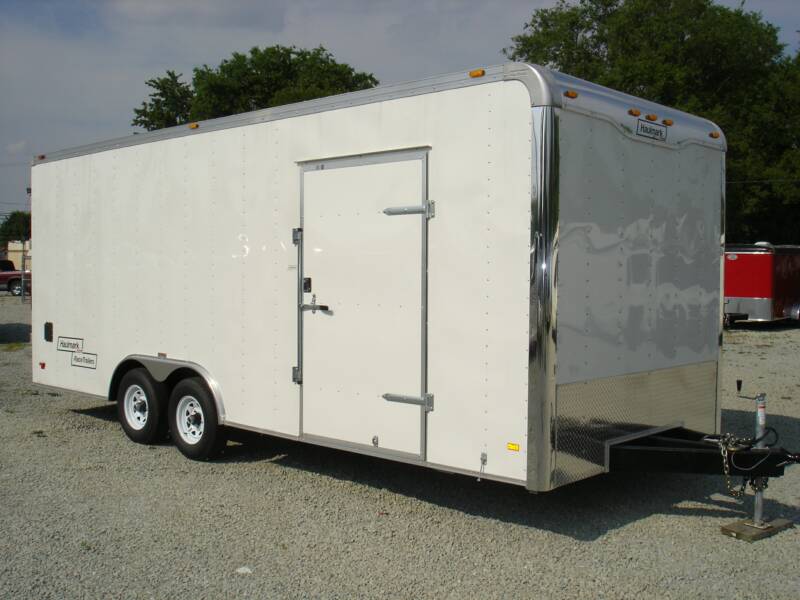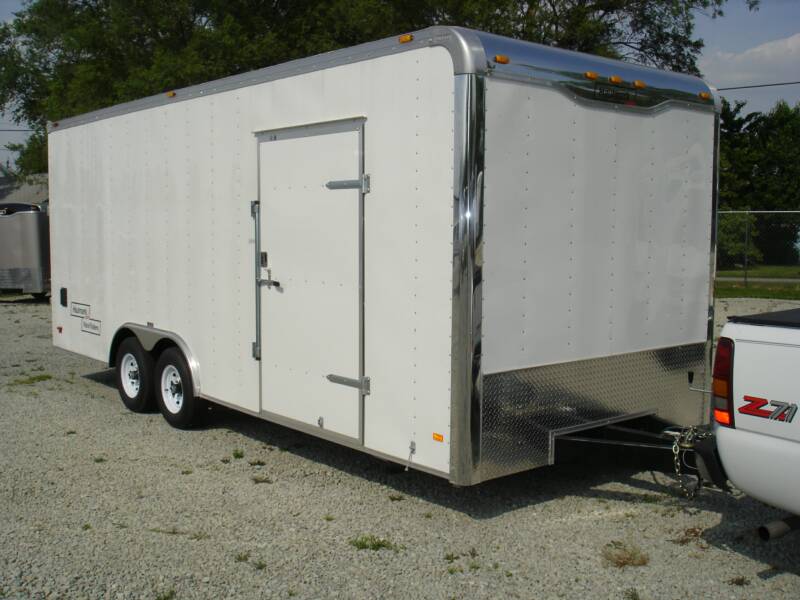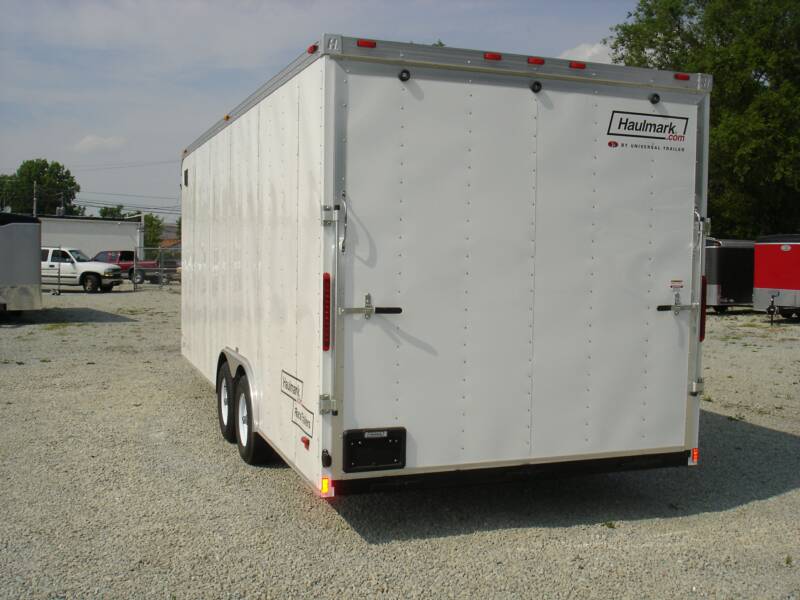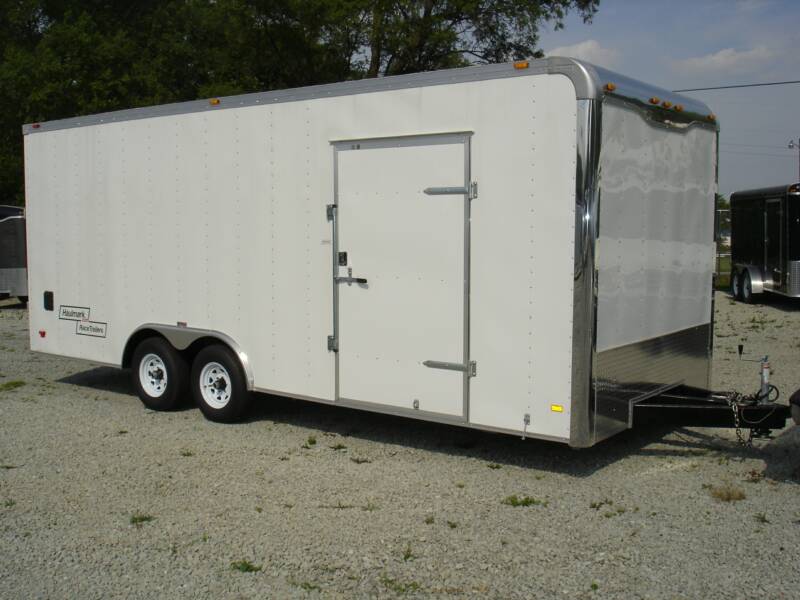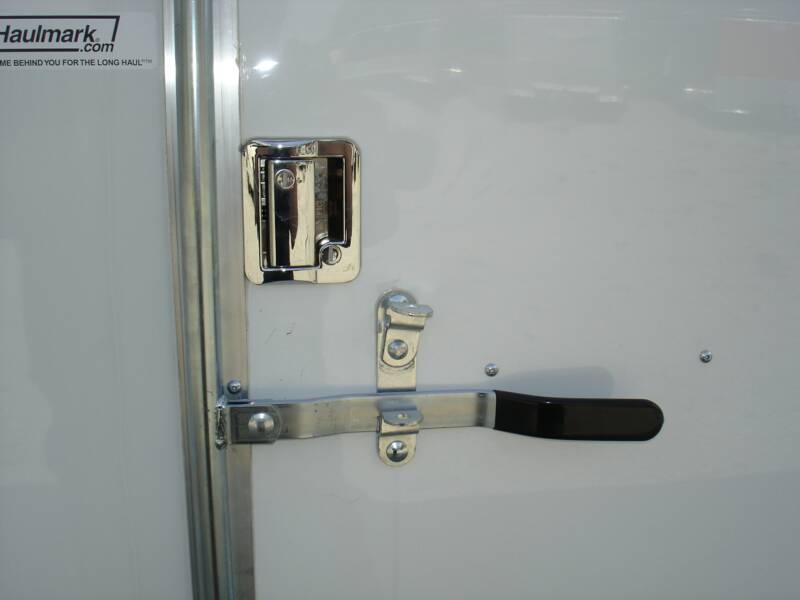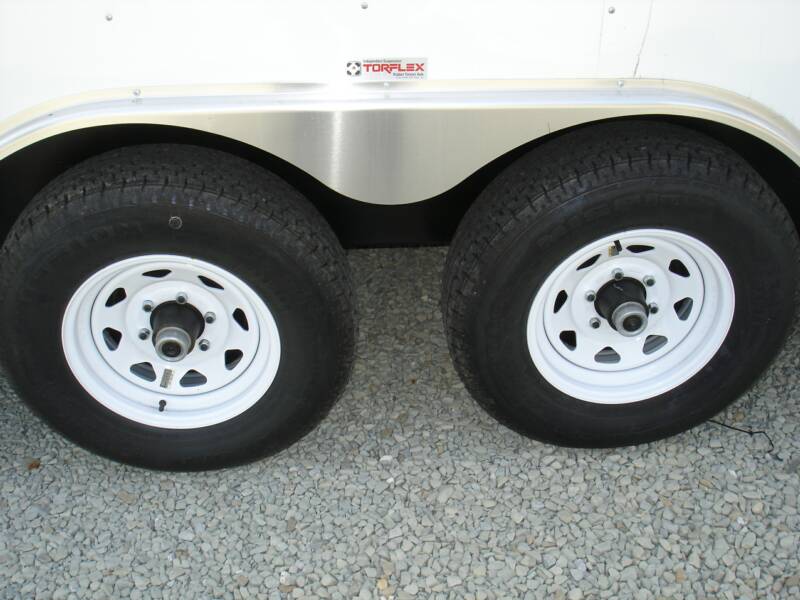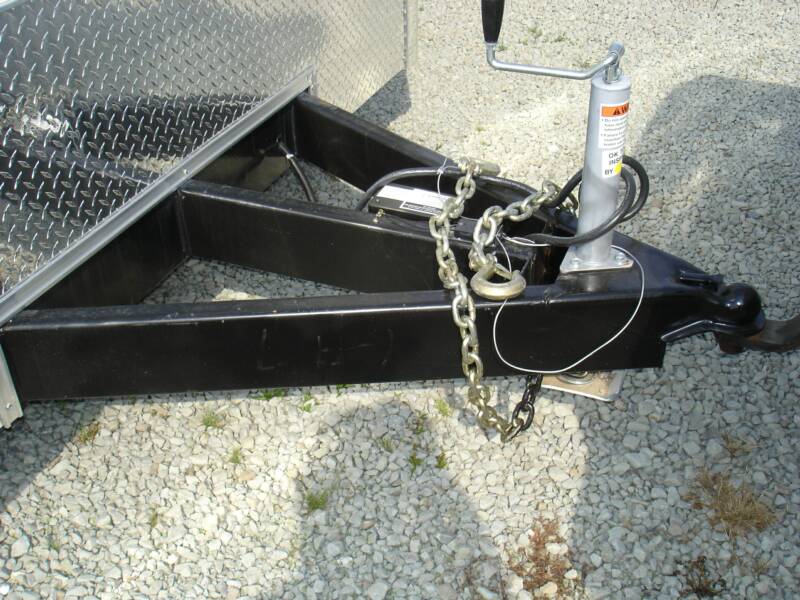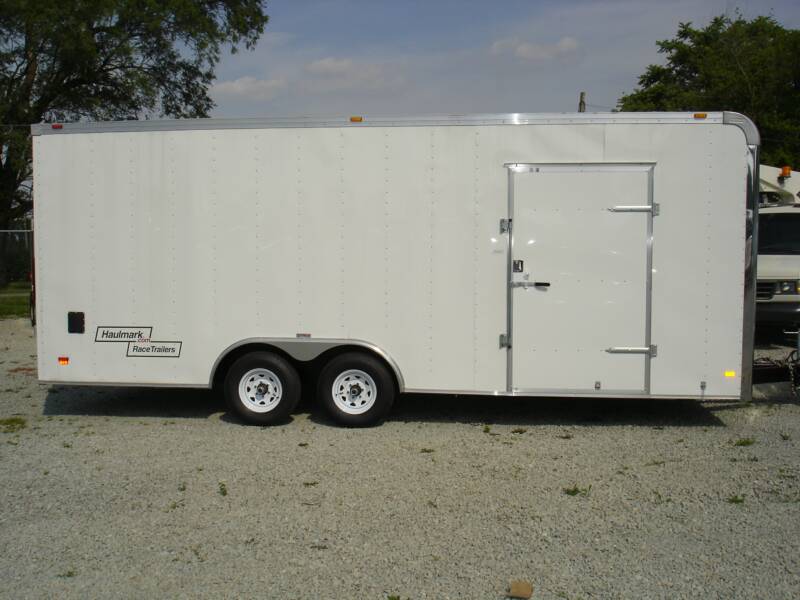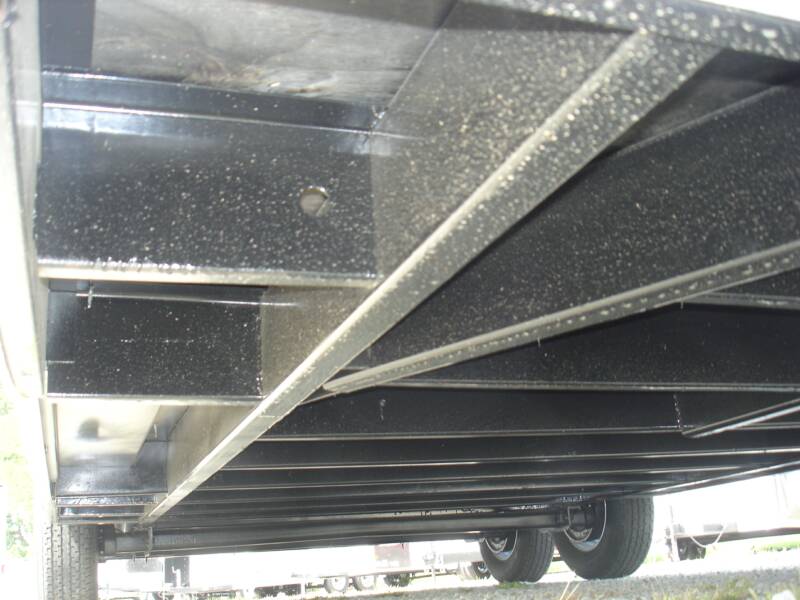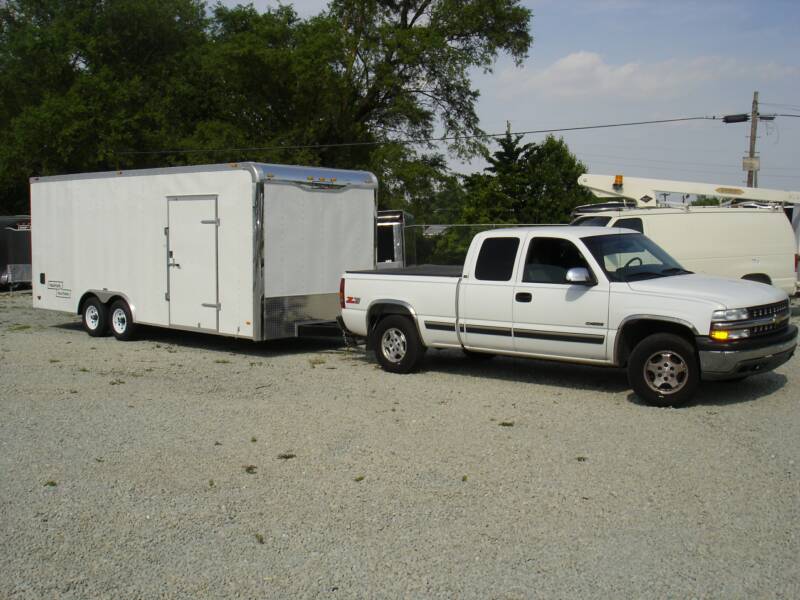 This page was last updated: September 2, 2008



Shown  RT85X22WT3 (5200LB AXLES )

PACKAGE OF: WHITE WALLS & CEILING, RAMP DOOR, 48" SIDE DOOR, STONE GUARD,  12" EXTRA HEIGHT, SPARE TIRE AND WHEEL , RV LATCH

20' $ . FACTORY PICKUP BRISTOL, INDIANA 47362

FITZGERALD, GEORGIA 20' $

Plus Haulmark pickup fee. Indiana $100. UT, GA,AZ,OK, PA $150.       9-4-2009

HAULMARK RACE TRAILERS

8.5 X 22'


Haulmark raises the bar again.

With its functional design and value-intensive construction, this is an ideal trailer if you're looking for a hard-working, tag hitch race car hauler. And now it has more standard features than competing brands. Like one piece aluminum roof, a full 94-inch rear ramp door width, L.E.D. exterior taillights, white vinyl interior walls and ceiling, polished aluminum curved front cap, chrome corners, a 24-inch stone guard and 16-inch centers on all frame crossmembers, wall studs and roof bows. Available up to 36 feet in length, you can haul one car with plenty of room left over for tools, parts and equipment. With features like torsion suspension, radial tires and optional third axle, the Race Trailer has everything you need for taking your car to the track.

Features Benefits

One piece aluminum roof  *  Better weather protection

Full 94 inch rear ramp door width *  Easier entry - loading and unloading

L.E.D. exterior lights  * Brighter, safer and longer lasting lighting

White vinyl interior walls and ceiling  * Looks bright and cleans easily

Polished aluminum curved front cap  *  Racier look, so you'll fit right in with your racing buddies

Chrome corners  * More professional, premium look

Frame crossmembers, wall studs and roof bows all on 16 inch centers  *  Built strong for the way you work and play

24 inch stone guard  *   Improved appearance and better return on investment

Model: RT85X22WT3   

Exterior

Length: 22ft Long

Width: 8-1/2ft Wide

Interior

Loading and Towing

2,000lb Tongue Jacks: 2,000lb Silver Powder Coated Top Wind Tongue Jack

Hitch Type: Tag

Jack Accessories: Sand Pad

Safety Chains: 12,600lb Gold Safety Chains w/Gold Hook

GVWR: 10000

Suspension

Tires: ST225/75R15 D Rated Tires

Wheels: 15in 6 Hole White Spoke Wheels

Axle Width: Wide Track

Hub Type: EZ-Lube Hubs

Suspension: Rubber Ride Suspension

Weight: 5,200lb Axles

Wheel Accessories: ABS Chrome Center Caps

Brakes

Brake Accessories: Breakaway Switch

Brake Type: Electric Drum Brakes

Braking System: Standard Braking System

Doors

Rear Doors: Standard Wt. Rear Ramp Door w/16in Plywood Ext.

Side Doors: 48in Bar-Lock Side Door

Construction

Cap: Polished Aluminum Cap

Ceiling Liner: White Vinyl Ceiling Liner

Crossmember Spacing: Crossmembers 16in On Center

Crossmembers: Z Crossmembers

Finish: .030 Aluminum Exterior

Floor Covering: 3/4in Plywood Floor Covering

Main Rails: 2in x 6in Tube Main Rails

Nose and Corners: Chrome Front Corners

Roof: 1-Piece Aluminum Roof

Roof Bow Spacing: Roof Bows 16in On Center

Roof Bows: Hat Section Roof Bows

Sidewall Construction: Dust Resistant Sidewalls

Sidewall Liner: 5.2mm White Vinyl Sidewall Liner

Stoneguard: 24in ATP Stoneguard

Vertical Post Spacing: Vertical Posts 16in On Center

Vertical Posts: 84-3/4in Hat Posts

Additional Specs

A-Frame Couplers: 2-5/16in 10,000lb Coupler

Beavertail: 48in Beavertail

Bolt Pattern: 6 Bolt Pattern

Frame: Skid Plate

Frame Type: Steel Frame

Lighting: 12v Dome light

Lighting: LED Turn Signal/Brake Light

Power: 12v Surface-Mount Switch

Starting Angle: 10 Degree Up Angle